In line with Government instructions all our regular activities are cancelled until further notice.
We hope that activities will resume when the current lockdown is eased and we can get back to where we were … in the meantime, we hope you all keep well and please observe the Government's advice and stay at home. 
For help and support during this pandemic, please to go to our support page by selecting the link below.
PILATES WITH JUSTINE BROMAGE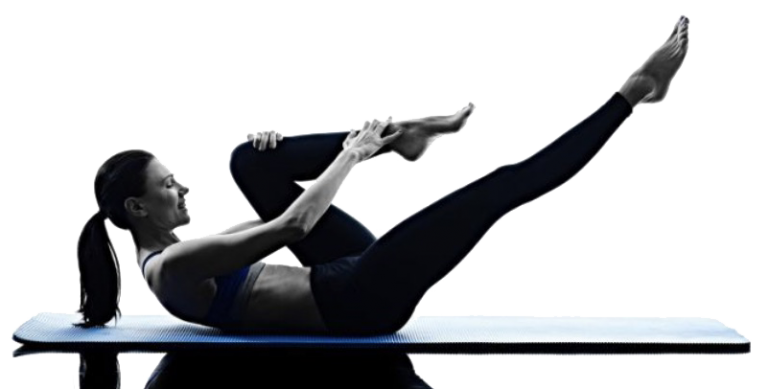 During the Coronavirus lockdown, you can join Justine for pilates classes via Zoom with the choice of several sessions each week. Check Justine's classes on
Facebook
or email her on:
justwhim@hotmail.com
and she will send a list of classes and Zoom links.
Class times:
Monday: 4.45pm (all levels) and 6.15pm (advanced)
Tuesday: 11.00am (all levels) and 12.30pm  (beginners)
Wednesday: 12.30pm (all levels)
Thursday: 11.30am (all levels)
Just £3.50 a class
Once the current lockdown has eased, Justine hopes to renew her weekly classes in Harringworth Village Hall (11.00am – 12 Noon every Monday). Classes are £5.00 per person, no need to book in advance or sign up for a term.
Strengthen your core, abs and back
Ease back pain Improve sports performance
Exercise without joint pain Increase your flexibility
Boost brain power and focus
Do join us and try pilates.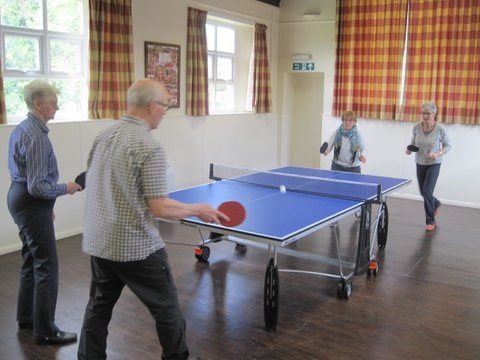 The club meets in the Village Hall on Tuesdays from 2.30pm to 4.30pm and Thursdays from 5.00pm to 7.00pm, so please come along and have some fun (and gentle exercise) for the small price of £3.00 per person.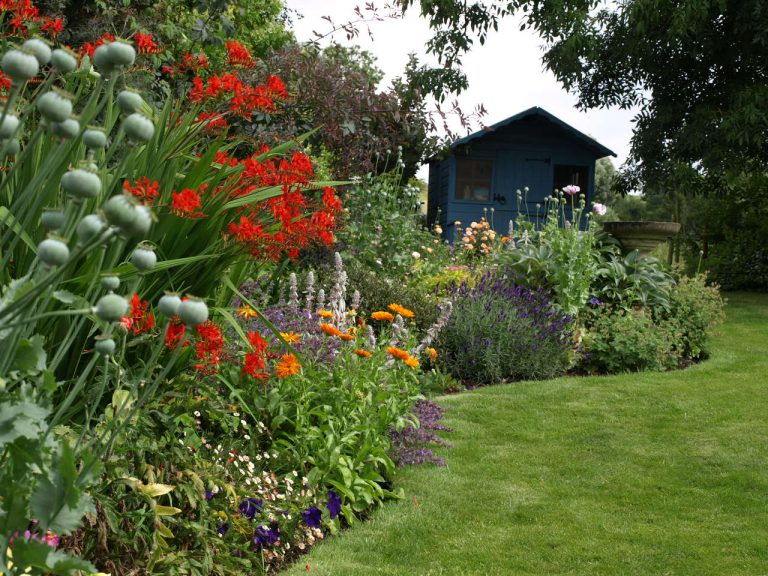 The Harringworth Gardening Group is a new but lively and popular group. We share and swap plants, produce and know-how and we get together every now and then for talks or other gatherings.
We have a wide range of interests and everyone is welcome; you can select the aspects you're interested in, be it vegetable or flower gardening and we welcome both beginners and experienced gardeners. New members are most welcome and you don't have to live in the village, though most of us do.
Contact Nicola Morgan at  n@nicolamorgan.co.uk to find out more.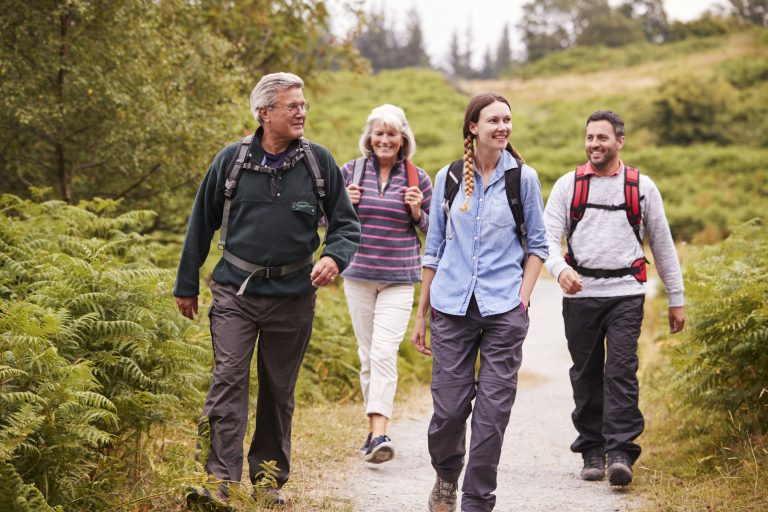 Harringworth has an active walking group who meet on Wednesdays and an ambling group. Contact details are given in the following overview.
The Wednesday walks were started by the late John Beardsley in 1992 and have continued  uninterrupted since then.  It is a loose association of friends who  walk and each carries his/her own liability.
The walks are roughly five miles/two hours.  They start at  10.20am from the point of departure. Members volunteer to lead. Angela Pollard (angela.pollard2@gmail.com or phone 01780 720 589) advises by e-mail the leader and the start location. We start from over 30 different villages each year.
For the past couple of years average attendance has been 18 people with a maximum of 30 and a minimum of six. 20 people can mean quite a number of cars at the start point and so most will begin and end at a pub, both for parking convenience and refreshment at the end.  There is a voluntary donation of 50p which accumulates for charitable purposes. Each year £800 or so is donated. This was started by John Beardsley in 1999 and over £10,000 has been donated, a fine memorial for a much missed friend.
There is also an ambling group, who walk two to three miles (1-1 1/2 hours. Judith Jenkinson (jmjenkinson@mac.com phone 747 516) advises the walks by e-mail. The average numbers walking are 10-12. Parking is less of a problem so start points rarely use pubs but efforts are made to find coffee stops.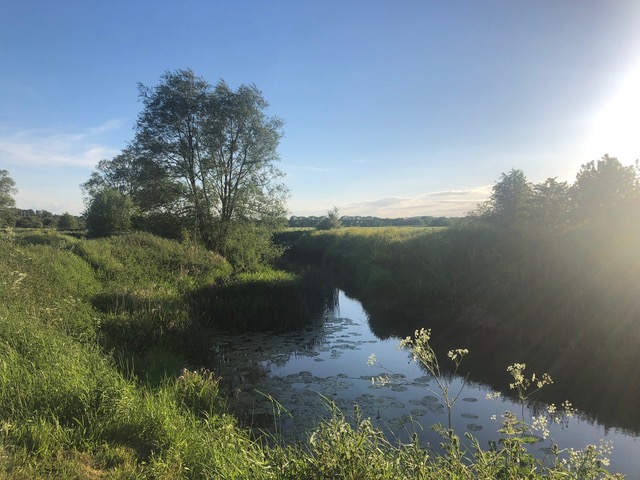 Walking in Northamptonshire with John Harris
Use the link below to find  all the information you need to get walking in beautiful Northamptonshire: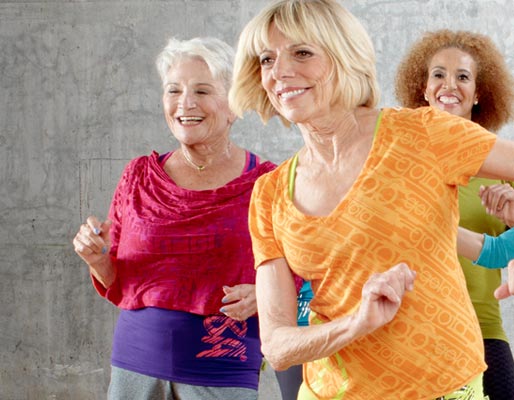 Sweatshop Fitness usually runs a monthly Zumba class at Harringworth Village Hall. During these extraordinary times they are running virtual classes six days a week. Really worth checking out at their Facebook site.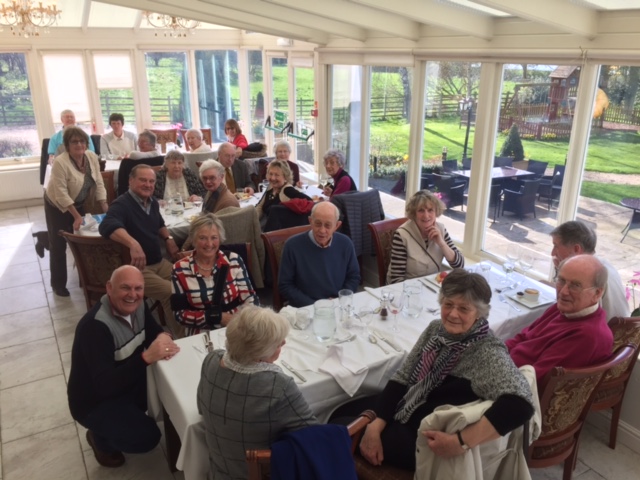 The Lunch Club usually meet on the third Tuesday of every month from October through to April.
The organisers, Barbara Kedge and
Maggie
Hill, select a different restaurant or pub each month and arrange a special menu with several choices, usually priced around £15.00/£16.00 for two courses, sometimes including coffee or tea. A optional third course is always available at extra cost.  Usually the venue is within a maximum of 30 minutes drive from Harringworth. Average attendance is around 24 although the club has around 40 village members.
In August we get together for a picnic in one of the member's garden which is always an enjoyable event. A different venue each year.
All are welcome to join our friendly group. Please contact one of the organisers: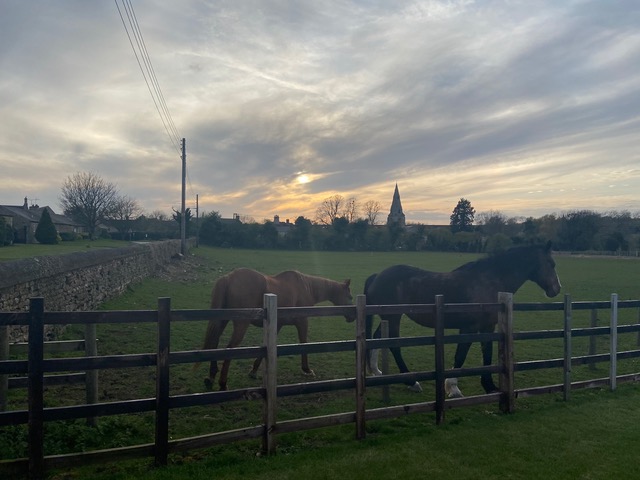 Harringworth Manor Stables is a fun, friendly, family environment that has been established for 30 years. Situated in the heart of the Welland Valley countryside, the stables are only a short distance from Corby, Stamford, Rutland, Uppingham and Kettering.
With collective experience exceeding 70 years of animal husbandry, riding, teaching and working with horses, Harringworth Manor Stables offers a high quality of teaching from novice to advances levels. Their dedicated and experienced staff ensure that riding is fun, safe and educational. They are fully licensed and insured.
Contact:
Harringworth Manor Stables Riding School Wakerley Road, Harringworth, Corby NN17 3AH
Telephone: 01572 747 400
Email: email@harringworthmanorstables.com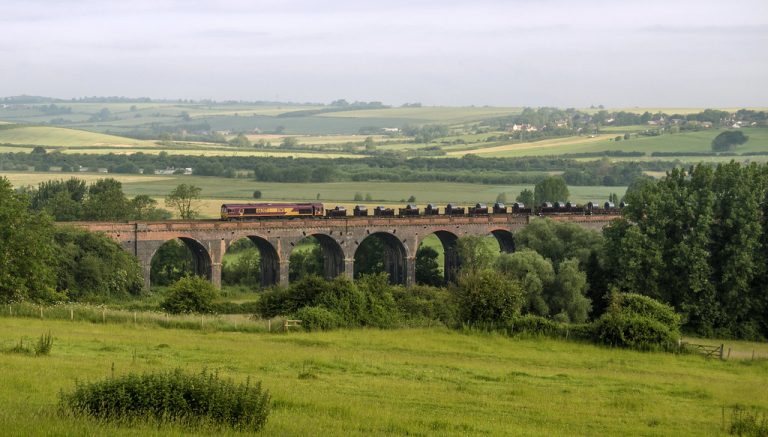 A walk around Harringworth & Shotley taking in the stunning views of the local countryside, village and viaduct from the ridge above the village.
Walk length: 3.5 miles
Walking time: 1.5 hours
Difficulty: after the initial ascent and a stile, the walk is gentle. Walkers participate at their own risk.
Click here to download a route map.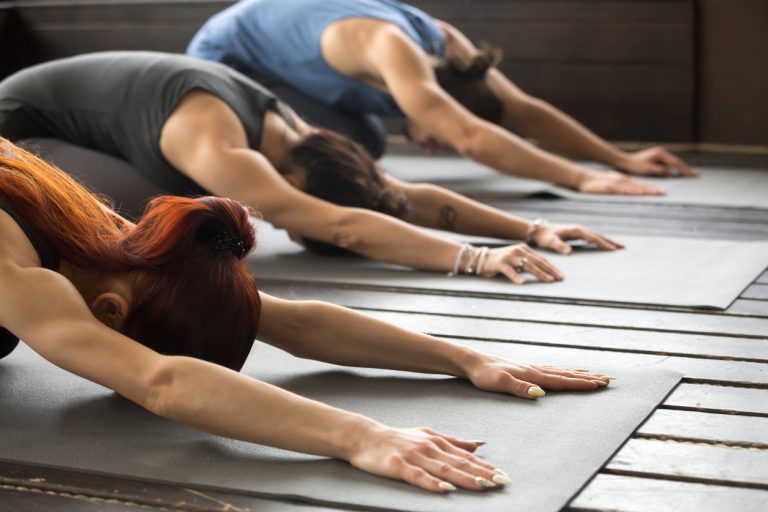 Penny is currently running yoga classes through Zoom. These are on Tuesday and Thursday at 12.00 noon and 6.30pm.
Each class is unique and suitable for the time of day and week.
Classes cost £5.00 each and you will need to pre-register and complete a health questionnaire via pennyyoga@yahoo.co.uk.
When the current Coronavirus lockdown relaxes Penny will continue her classes in Laxton. 
Contact Penny on:
07960267986
01780470731
pennyyoga@yahoo.co.uk
or visit Penny's website.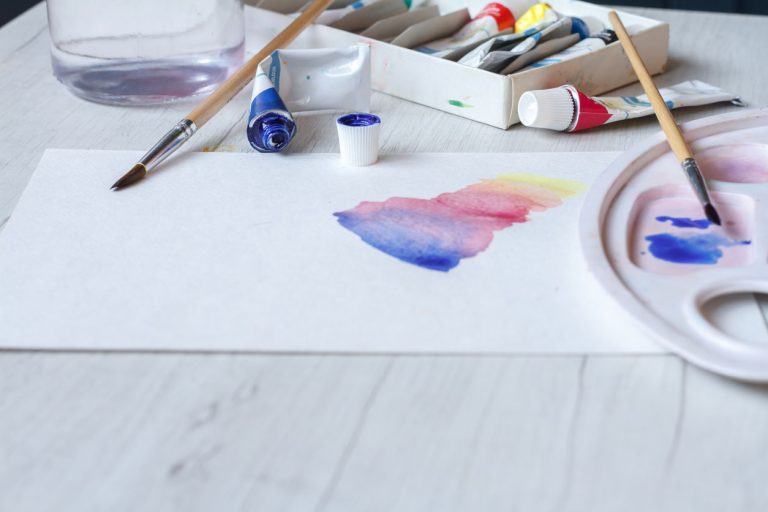 Gretton Art Group meet every Monday afternoon at Gretton Village Hall in Kirby Road from 1.30pm to 4.00pm with painting and drawing materials available along with a large library of books for inspection.
Gretton Art Group have held exhibitions at Gretton Village hall (held during the St James Church Flower Festival weekend) in Gretton Surgery and the Corby branch of the Market Harborough building society. They demonstrated the style, subject and materials resulting from our teacher Annie Tappenden who encourages and guides members
individuality with the criterion we should enjoy the creative process. Even if you were discouraged by your school or other experiences why not rekindle your creativity by coming to Gretton Art Group.Sessions cost £8.00 with no obligation to attend every week and we look forward to welcoming new members. For further particulars please telephone 01536 770 302.