NEWS IN HARRINGWORTH & SHOTLEY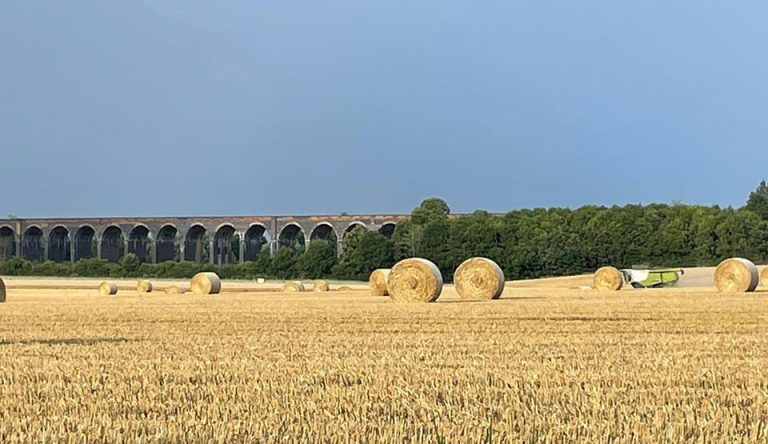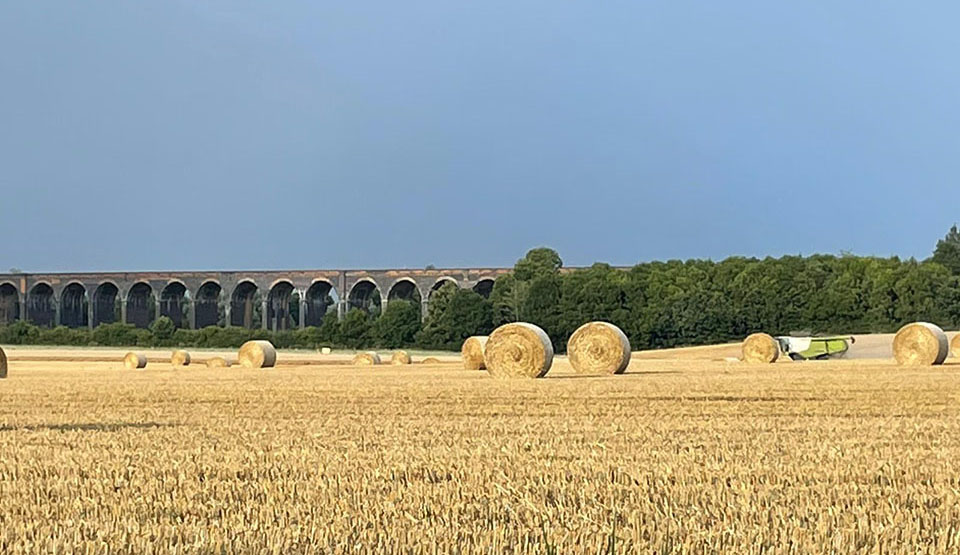 There is a lot to share with you after having a brief summer break from the newsletter! Thank you to Sarah Bell for the stunning Harvest image from Netherfield Farm.
As the village opens up after extended lockdowns we are starting to see the Village Hall being booked for regular and one-off events, so please keep an eye on the Events Calendar to keep up-to-date.
There are lots of dates to note for the diary and various pieces of news including Defribillator & Life Support Training, Orla raising money for Guide Dogs, the Safari Dinner, Open Gardens and much more. We even have dates for the Harvest Festival and Steam Trains over the Viaduct!
100 CLUB: Congratulations to Peter Stanier for winning £100 with the 100 Club in August and thank you to Nicole Carpenter for drawing the winning number
SHARE YOUR NEWS: please email harringworthv@gmail.com if you have news to feature.
HARRINGWORTH & SHOTLEY SAFARI SUPPER
57 villagers took part in a most enjoyable evening on Saturday 14th August which was Harringworth's 19th Safari Dinner. Normally an annual event it had to be cancelled last year due to Covid restrictions, which was maybe why it was so enthusiastically supported this year. 64 people signed up for the event but for good reasons, some of them Covid related, this number gradually whittled down to 57,  which was still the highest number ever to take part.
All participants had to provide a starter, main or dessert course for six or eight people.
The evening began in the lovely garden of Sue & David Reading for apéritifs and canapés for everybody. Organisers Maggie Hill & Barbara Kedge welcomed 16 newcomers to the village who were about to embark on their first Safari Dinner. After a short explanation all present were given a slip of paper telling each couple where to go for their first course. The evening continued through main course and dessert at different locations and all went to plan with a final cheese and port get together at the Gretton Road home of Philippa & Nick Gasson.
The event worked particularly well this year to integrate so many new people who had moved into the village during the pandemic and so far had little chance of meeting other villagers. It was a superb coming together of the village ! Even the weather was kind to us!
Thank you to everybody who did their bit to make it a hugely successful event which raised £462.50 for Harringworth's Appeals Fund.
HARRINGWORTH & SHOTLEY Village Hall
The Trustees of the Village Hall are delighted that bookings are gradually returning to the Hall with several exercise classes already planned in the diary. Please message if you have any ideas for using the Hall or wish to make a booking. Email: harringworthvillagehall@gmail.com
We are delighted that regular events are resuming at the Hall, with table tennis, Pilate-A-Cise and yoga all resuming.
The table tennis club have resumed their bookings on Tuesdays (2:30pm – 4:30pm) and Thursdays (5:00pm – 7:00pm).
A new class, Pilate-A-Cise with Cathy, which combines pilates and cardiovascular exercise, has started on Monday evenings at 6:00pm (from 04 October) and  Thursdays at 10:00am. You can try the first class for free and then book a block of four classes for £24.00 or weekly for £7.00. For more information, contact Cathy on 07850 443 715 or email her at cathedunn@gmail.com.
Lee Breeze has also started her Yoga for Beginners classes on Wednesdays (2:00pm – 3:00pm). For more information, please contact Lee on 07740 928 043 or email her at breezelee06@gmail.com.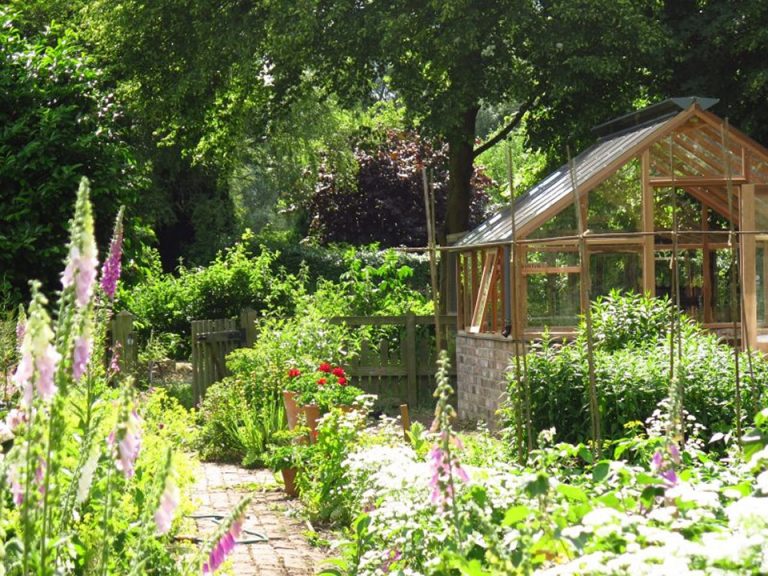 Congratulations to Diana & Alan Wordie for the successful Open Gardens in their beautiful gardens at The Old Vicarage over two weekends in August. With the support of family, friends and villagers the gardens were visited by over 700 adults (plus many children) who not only toured the stunning gardens, they enjoyed delicious Afternoon Tea in the Church and purchased  Plants and Honey from the Bee Garden. Just over £6,000 was raised for Charity, most of which goes to the NGS Charities. Well done and you now deserve a well earned rest!!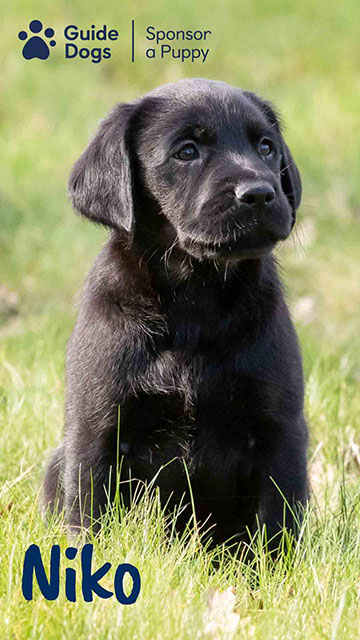 Thank you to everyone who bought some of Orla's dog biscuits. She raised £65 for Guide Dogs UK. When we went online to donate the money, she discovered that for an extra £45 she could sponsor a puppy for two years and get updates on their training and progress. After a few days of consideration, she decided to spend her pocket money savings to make up the difference. So…here is Nico, and your money is helping him become a guide dog.
Eve Sharp
DEBBIE WATERWORTH – RUTLAND OPEN STUDIO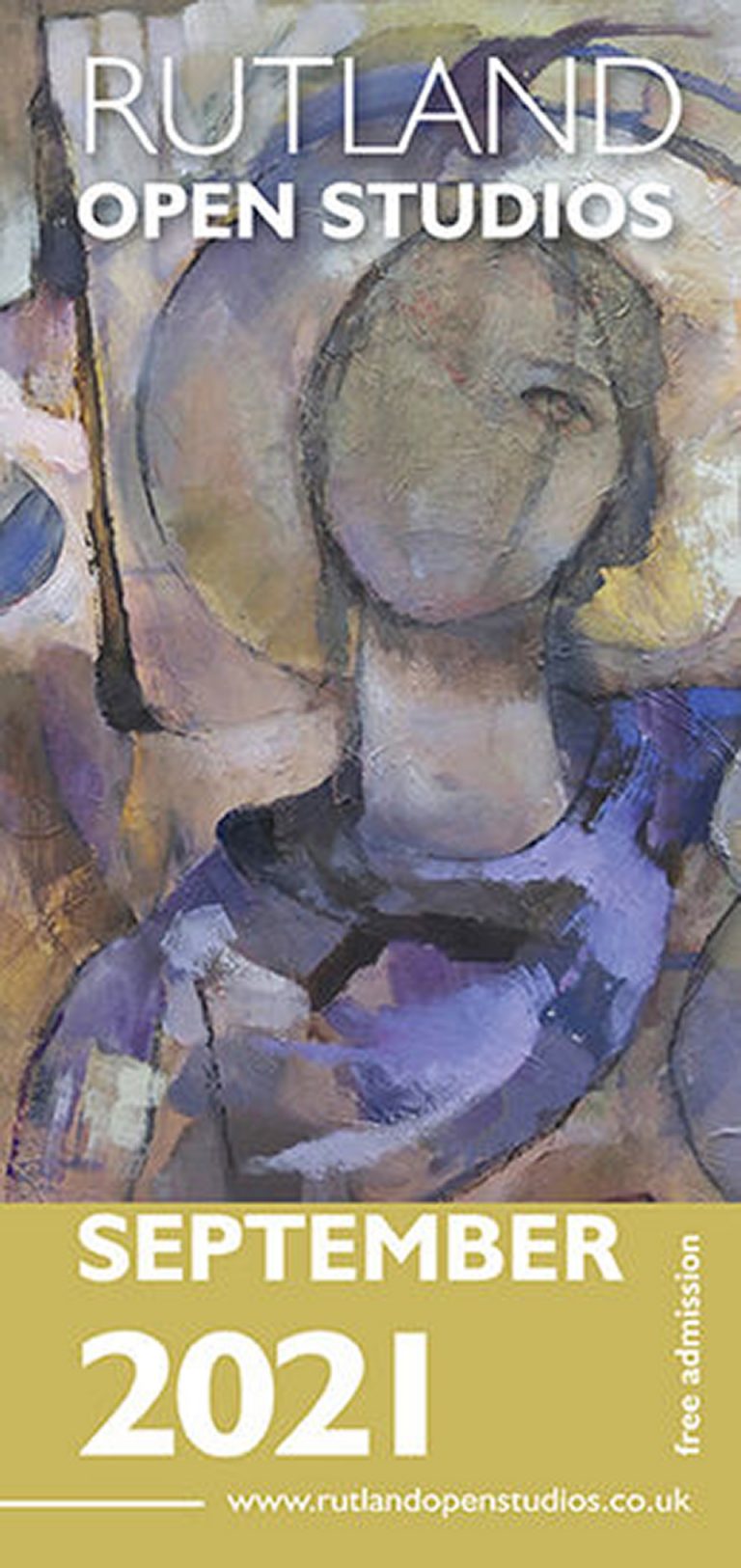 Debbie is exhibiting some of her stunning oil paintings in her home at Welland House, Gretton Road, Harringworth (down the lane off Gretton Road towards the Viaduct) on two weekends in September as part of Rutland Open Studios. You are most welcome to visit.
The dates to remember are:
11th &12th September from 12:00 – 4:00pm
25th & 26th September from 12:00 – 4:00pm
There are several other Open Studios in the local area over three weekends in September. The booklet is available in local shops and Uppingham Town Hall or go online rutlandopenstudios.co.uk
HARVEST FESTIVAL – SERVICE & LUNCH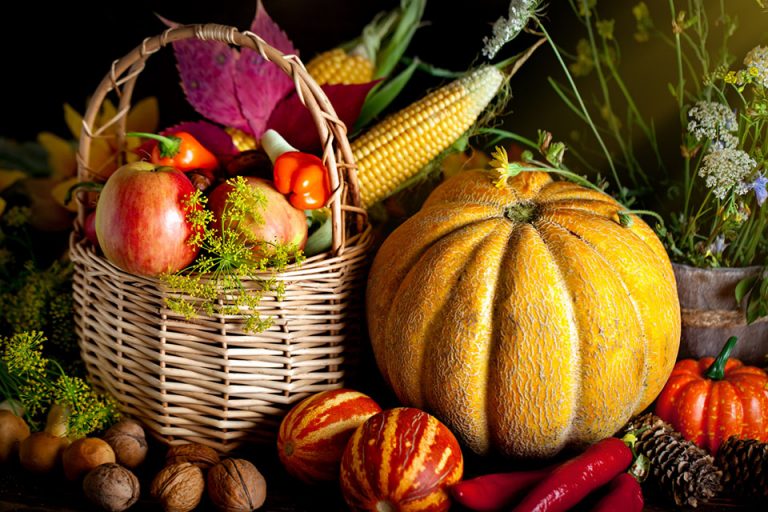 The Harvest Service and Lunch will be held on Sunday 10th October – the service will start at 11:00am and will be followed by the lunch at 12:00.
All are welcome to either or both events.
To book the lunch please contact:
Sue Reading on 01572 747 664 or sue.e.reading@gmail.com
or
Jan Gray on 01572 747 438 or janbgray@yahoo.co.uk