Lest we forget – Harringworth Remembrance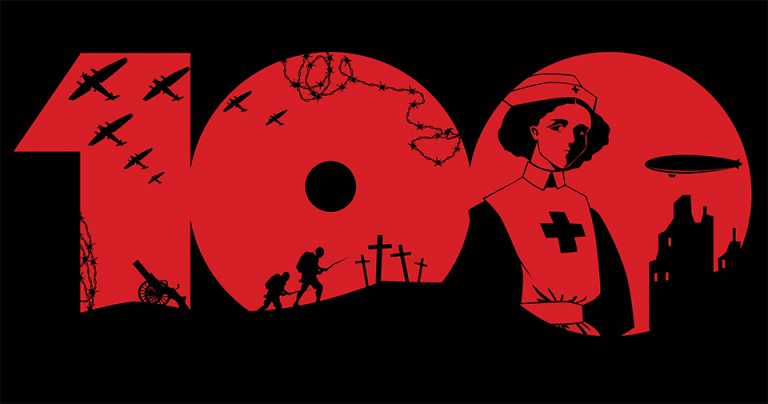 NORTHAMPTONSHIRE ROLL OF HONOUR
HARRINGWORTH WAR MEMORIAL
TO KEEP IN MIND THOSE FROM THIS PLACE WHO FELL AND ALSO SERVED IN THE GREAT WAR
Browett Harry
Corporal 8415 18th (Queen Mary's Own ) Hussars 'A' Squadron enlisted in Lincoln. Killed in action on 5th March 1918 aged 25 years had been in France since the commencement of the war and was in the retreat of Mons. Born in Harringworth in1893 Son of Fred and Lily Browett. Remembered on the War Memorial in St John the Baptist Church Harringworth Northants, Egerton War Memorial Kent, and remembered on the Pozieres Memorial Panel 5.
Cooke Frederick Thorpe
Private 37977 1st/4th Bn Royal Berkshire Regiment formerly, 45482 Bedford Regiment. Killed in Action 7th August 1917. 1st Soldier to be killed from Harringworth, Born in Harringworth in 1896 lived at Shortwood Lodge Farm Shotley and worked on the farm. Enlisted Northampton and Remembered Ypres (Menin Gate) Memorial Panel 45, and on the memorial in St John the Baptist church, Harringworth
Curtis Ada Frances
Employed as a civilian 'Canary' worker at H.M. Filling Factory No 21, White and Poppe, Holbrook Lane, Coventry. Died on 3rd July 1917 in Room F, off corridor 107 within the factory complex. Ada was Killed 3rd July 1917 aged just 17 years old. Born in Lowick Northampton 1900, but lived step Father in Harringworth. A Cross was erected in her memory, by her work colleagues who raised over £30 for a Celtic Cross with Kerb enclosure in Harringworth Church yard, inscription reads: 'She gave her life for her Country in Government service. R.I.P'.
Edmonds Samuel Frank
Trooper 209 'C' Sqdn East African Mounted Rifles died 25thSeptember 1914 aged 35 years. Only Son of Rev. Frances S and Marguerite Edmonds of Foxton Vicarage, Market Harborough and formerly Vicar of St Johns Parish Church Harringworth 1886-1898. Science Instructor at Dartmouth Naval College. Educated at Oundle School where he was the first Oundelian to be killed in the Great War and Sidney Sussex College Cambridge where he is remembered on their Memorial. Remembered also at the Nairobi British and Indian Memorial Stone number 4, Remembered on a stone plaque in Foxton Church in Northamptonshire, where his father was the Vicar and also St John the Baptist Church Harringworth. Read more …
Hackett Herbert
Lance Corporal 40435 2nd Bn. Suffolk Regiment who died 28thMarch 1917.Formerly 4067 of the Suffolk Regiment Enlisted at Kettering, and had been in France for 18 months. Herbert was born in Harringworth 1891 son of William and Emma Hackett. Herbert had been a plate layer on the Kettering to Manton Railway before enlisting. He is remembered on the Arras Memorial Bay 4 and on the memorial in St John the Baptist Church, Harringworth.
Rudkin Frederick William
Private enlisted in Kettering. He served as a Private 6044 with the Essex Regiment, then with the 7th (Service) battalion, Border Regiment (5682, 27638), died of wounds 25th March 1918 aged 23 years. Son of Frederick and MaryRudkin of Gretton born in Harringworth in 1894 was a well known Bell ringer at the St Johns Church. Buried in Etaples Military Cemetery xxxi.H.25. Remembered on the Gretton War Memorial, and on the Memorial in St John the Baptist Church Harringworth.
Rudkin Fred
Private 103007 2nd/6th Bn., Sherwood Foresters (Nott's and Derby Regiment) formerly 15352 Northamptonshire Regiment who died on 17th April 1918 aged 25 years. Born in Harringworth in1893 son of Mathew and Sarah Ann Rudkin. He is remembered on the Ploegsteert Memorial panel 7, and on the Memorial in St John the Baptist Church Harringworth.
Wright Samuel Henry
Corporal T/206137 George Samuel Wright, 1st Battalion The Queens's (Royal West Surrey Regiment), enlisting on 19th February 1917, was the son of John F Wright and his wife, and was born at Barrowden on 16 October 1881. on 19 February 1917.He was made Lance Corporal on 30 October the same year, and Corporal in December. He was killed in Meteren on 13 April 1918. His grave was presumably destroyed in subsequent fighting so he is remembered on the Ploegsteert Memorial to the Missing, Panel 1/2, as well as in Barrowden Church and at St John the Baptist Church Harringworth.